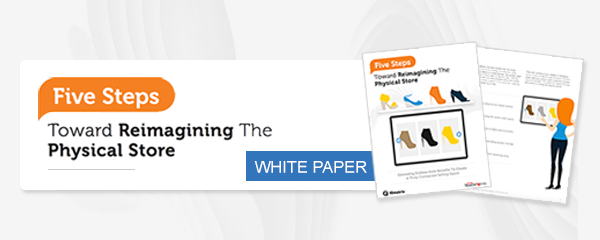 Best-in-class retailers such as Staples and Zappos are putting a digital spin on the store environment to boost customer engagement, satisfaction and sales.

Are you ready to embrace the digital revolution?

Download this white paper to learn how you can seamlessly blend the best of digital and physical brand experiences by embracing:
Endless aisle;
New delivery and pickup options;
Data-driven merchandising decisions; and
Brand consistency across all channels.
Get your blueprint for creating a connected selling experience by downloading the white paper, titled: Five Steps Toward Reimagining The Physical Store.