Today At CCS: Connect With Mobile Shoppers And Implement The Endless Aisle Register Now »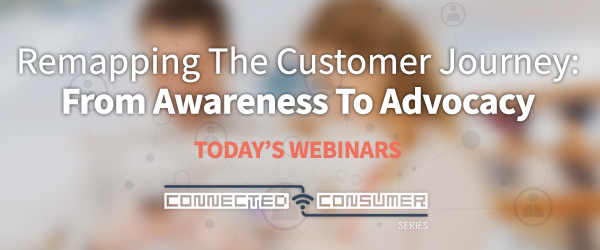 Want to learn how your brand can better connect with mobile shoppers? Need some tips to start implementing the endless aisle? Then join us for today's CCS sessions where we'll hit both topics!

By increasing focus on the mobile experience, retailers can boost mobile sales and long-term revenue. Join us at 12:00 PM EDT to hear insights from the Jelly Belly Candy Company in the webinar, titled: Top 3 Ways To Better Connect With Mobile Shoppers.

As many as 67.3% of shoppers want to be able to order an out-of-stock item in-store and have it delivered to their home, according to the 2014 Motorola Solutions Shopping Study. Shoppers are ready for the endless aisle. Join us at 2:00 PM EDT for 5 Steps To Implementing Endless Aisle Technology and hear how retailers like Staples, Macy's and Zappos are delivering on the omnichannel promise.

Just click here, and you can register for all CCS15 sessions. Reserve your spot now and start optimizing your customers' purchasing journeys.

#CCS15 • Sessions • Register
411 State Route 17, Suite 410, Hasbrouck Heights, NJ 07604