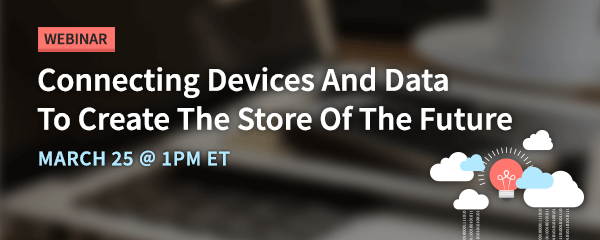 SPEAKERS
LAURA DAVIS-TAYLOR


MaxMedia

RANDY DAVIDSON


UXC Eclipse
The dawning of the connected consumer, coupled with the advent of behaviors such as showrooming, was expected to drive the demise of the brick-and-mortar store.

But now, retailers realize that the store plays a pivotal role in creating highly connected and personalized customer experiences.

During this webinar, Laura Davis-Taylor of MaxMedia and Randy Davidson of UXC Eclipse, will teach retailers how to create more compelling brick-and-mortar experiences by embracing:
Mobile technology;
An advanced POS system;
RFID;
Digital content and media; and
Social media.
Are you ready to create the store of the future? Register for this webinar to get started!

411 State Route 17, Suite 410, Hasbrouck Heights, NJ 07604