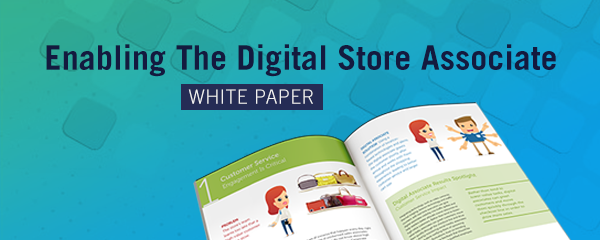 Retail requires fast thinking and, often, even faster action. Properly arming store associates enables them to react efficiently and helps to provide the experiences that customers desire. Enter the Digital Associate.

Digital Associates are mobile device-enabled store associates that receive crucial information in real-time to provide high levels of in-store efficiency and customer engagement. Turning store associates into Digital Associates directly impacts a number of in-store issues, which can include:
Customer service;
Omnichannel;
Inventory management;
Loss prevention; and
Employee compliance and training.
Click here to download Enabling The Digital Store Associate, and learn how transforming store associates into Digital Associates can streamline store operations and help deliver the experiences customers are looking for.

411 State Route 17, Suite 410, Hasbrouck Heights, NJ 07604