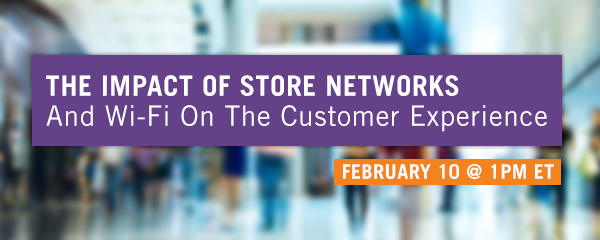 SPEAKERS
GREG BUZEK


IHL Group

KEVIN MCCAULEY


AirTight Networks

GREG GRIFFITHS


EarthLink
Many retailers are realizing the benefits of Wi-Fi and store networks, including enhanced customer engagement and loyalty. New benchmark research from IHL Services highlights how these investments pay off. For example, 82% of retailers already have deployed in-store Wi-Fi, and 28% of those report increased customer loyalty since deploying Wi-Fi capabilities.

Retailers that successfully apply technologies such as Wi-Fi, WAN, beacons and loyalty mobile applications stand to gain additional business intelligence insight and improved customer experiences.

During this webinar IHL Services' Greg Buzek will examine how retailers currently invest in these technologies and offers best practice tips that optimize results. Click here to attend the webinar, titled: The Impact Of Store Networks And Wi-Fi On The Customer Experience.

411 State Route 17, Suite 410, Hasbrouck Heights, NJ 07604