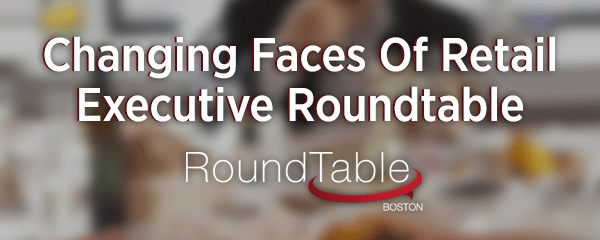 DATE
Monday, March 23rd
TIME
6PM - 9PM
LOCATION
Mamma Maria
3 North Square
Boston, MA

We know that each consumer demographic travels on a different shopping journey. To be successful, now and in the future, retailers must be prepared to be present at each shopping touch point with relevant, localized and personalized messaging. Join us for this invitation-only Roundtable dinner to learn more, while enjoying four-star fare at Boston's Mamma Maria restaurant on Monday, March 23rd at 6pm.

In addition to reaching shoppers via their channels of choice, retailers also must be able to communicate with consumers in their language of choice, within the borders of the U.S. as well as via e-Commerce around the world.

During this Roundtable event, Steve Rowen from Retail Systems Research (RSR) will kick off the conversation with insights from his firm's latest research and help show how retail execs can rethink some of their go-forward business strategies.

Seats are limited, so sign up today for the Changing Faces Of Retail Roundtable!

411 State Route 17, Suite 410, Hasbrouck Heights, NJ 07604