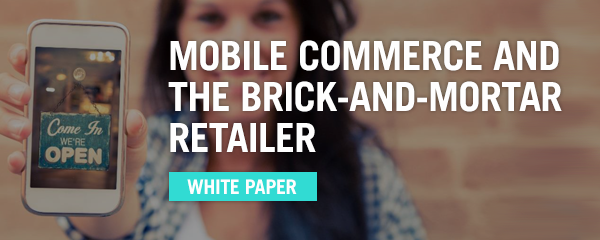 In the new era of retail, "omnichannel" has become the name of the game.

But some brick-and-mortar retailers are challenged to create a seamless and connected experience across all channels. Are you facing the same struggles? Download this white paper to get the help you need.

With this asset in hand, retailers will learn how to leverage mobile to guide customers throughout the store and create richer, more satisfying purchase experiences. An optimal in-store mobile strategy includes real-time access to:
Information on the store;
Personalized offers and coupons;
Relevant product content and information; and
Vital inventory information.
Click here to download the white paper, titled: Mobile Commerce And The Brick-And-Mortar Retailer.

411 State Route 17, Suite 410, Hasbrouck Heights, NJ 07604