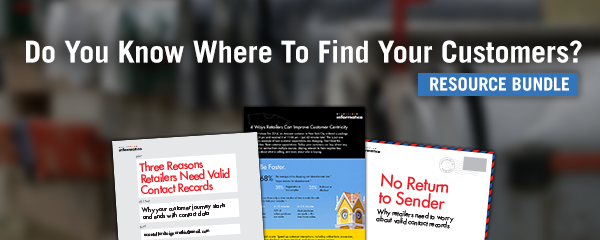 Nothing creates an unhappy customer quite like a failed delivery for a product they purchased. Maybe the customer entered an incorrect address or email. Either way, bad customer contact data often creates unhappy customers who are all too willing to share their negative experiences across the social realm.

Although this situation is not always the retailer's fault, it could be avoided. Validating customer contact information can help retailers avoid problems related to shipping and provide enhanced customer service.

To dig deeper into why it is crucial that retailers validate all customer contact data, click here to download the white paper, titled: Three Reasons Retailers Need Valid Contact Records and its two companion pieces No Return To Sender and 4 Ways Retailers Can Improve Customer Centricity.

411 State Route 17, Suite 410, Hasbrouck Heights, NJ 07604