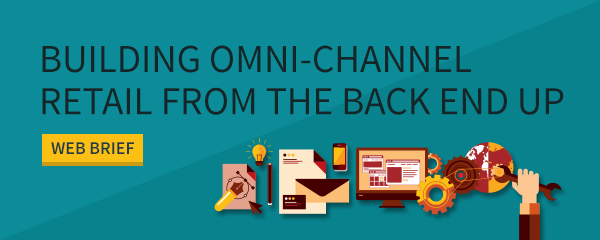 Retailers want a larger share of the omni-channel pie, and it is easy to understand why. After all, Deloitte reports that consumers who shop via multiple channels spend 82% more per transaction than those who only shop in-store.

Retailers that implement omni-channel capabilities gain a number of benefits, which include an increase in actionable analytics and greater inventory accuracy. These back-end systems provide the backbone of an omni-channel strategy. However, implementing an effective omni-channel strategy requires careful planning.

The recent webinar, Building Omni-Channel Retail From The Back End Up, sponsored by UXC Eclipse, explored a number of the challenges including:
Gathering actionable analytics;
Shifting mindsets;
Addressing inaccurate inventory;
Avoiding poor system integration; and
Creating enthusiastic employees.
To find out the best ways to address these issues and kick start your company's omni-channel efforts, click here to download the webinar brief for Building Omni-Channel Retail From The Back End Up.

411 State Route 17, Suite 410, Hasbrouck Heights, NJ 07604