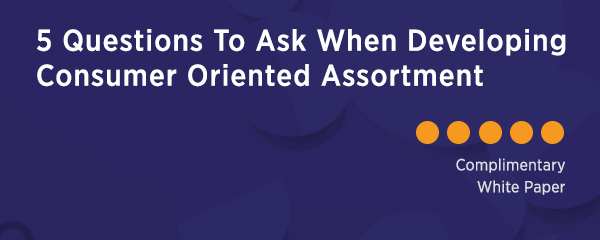 Do you have what your customers want? If you are asking yourself that question, you may need to re-evaluate your product assortment.

The complimentary white paper, titled: 5 Questions To Ask When Developing Consumer Oriented Assortment, offers a step-by-step guide to building a unique assortment that corresponds directly to what your customers want, using real-time data sources to collect competitor information and consumer demand signals.

The white paper uncovers:
How to determine what your customers want;
Why certain products are in demand;
Ways to find the gaps in your assortment;
Whether you need to adjust your pricing to be competitive; and
When to add new products to capitalize on consumer demand.
411 State Route 17, Suite 410, Hasbrouck Heights, NJ 07604